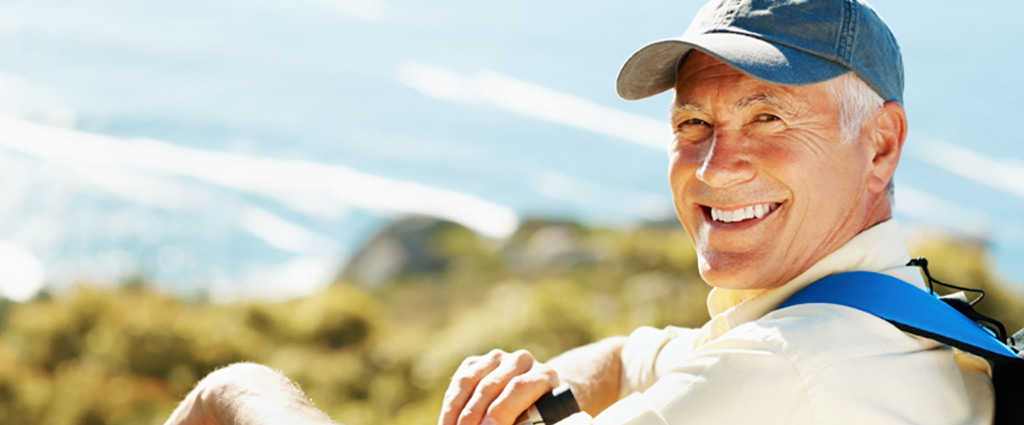 Patient Privacy Notice
USE AND DISCLOSURE OF PROTECTED HEALTH INFORMATION
THIS NOTICE DESCRIBES HOW MEDICAL INFORMATION ABOUT YOU MAY BE USED AND DISCLOSED AND HOW YOU CAN GET ACCESS TO THIS INFORMATION. PLEASE REVIEW IT CAREFULLY.
Arizona Home Care is required by state and federal law to maintain the privacy of your protected health information and to provide you with a notice of our legal duties and privacy practices. If there is a change in any HIPAA related law which affects you, Arizona Home Care will provide you with a written, revised notice as soon as practicable by mail or hand delivery. Arizona Home Care will provide a copy of this notice to any other individual upon request.
An accurate patient record is maintained on all patients served by Arizona Home Care. This record documents all care and services provided to each patient. Arizona Home Care will maintain the security, confidentiality and integrity of all information and records, and conform to all laws and regulations.
As a patient of Arizona Home Care, information about you may be used and disclosed to other parties for purposes of treatment, payment, and health care operations. An example of treatment information occurs if your doctor is contacted for clarification of orders. Contacting your insurance company for claims or benefit information is an example regarding payment issues. Arizona Home Care healthcare operations may mean the use of your information in various studies to improve our quality of care. Some common circumstances when your Personal Health Information may be shared are described below:
To Arizona Home Care employees, volunteers and students;
To your insurance company, self-funded or third-party health plan, Medicare, AHCCCS, or any other person or entity that may be responsible for paying or processing for payment any portion of your bill for services;
To any person or entity affiliated with or representing Arizona Home Care for purposes of administration, billing, and quality and risk management;
To any hospital, nursing home, or other health care facility to which you may be admitted;
To any assisted living or personal care facility of which you are a resident;
To any physician or qualified professional involved with your care;
To family members and other caregivers who are part of your home care plan;
To licensing and accrediting bodies,
To contact you to provide appointment reminders or information about other health activities.
Arizona Home Care is permitted to use or disclose information about you without consent or authorization in the following circumstances:
In emergency treatment situations, if Arizona Home Care attempts to obtain consent as soon as possible after treatment;
Where substantial barriers to communicating with you exist and Arizona Home Care determines that the consent is clearly inferred from the circumstances;
Where Arizona Home Care is required by law to provide treatment and we are unable to obtain consent;
Where the use or disclosure is required by law;
For certain public health activities;
Where Arizona Home Care reasonably believes you are a victim of abuse, neglect, or domestic violence and is required by law to provide information if we believe that the disclosure is necessary to prevent serious harm;
To health care regulation organizations;
To certain judicial administrative proceedings;
To certain law enforcement purposes;
To coroners, medical examiners and funeral directors;
For organ, eye or tissue donation purposes;
For certain research purposes;
To avert a serious threat to health and safety;
For specialized government functions, including military and veterans activities, for example;
For Workers' Compensation purposes; and
For national security situations.
You may request Arizona Home Care to restrict the use or disclosure of your Protected Health Information for treatment, payment or healthcare operations. These and any other uses and disclosures will be made only with your written authorization. That authorization may be revoked, in writing, at any time, except in limited situations.
YOUR RIGHTS
You have the right, subject to certain conditions, to:
Receive a notice of Privacy Practices by Arizona Home Care either electronically or by written document;
Request restrictions in writing on certain uses and disclosures of information about you. However, Arizona Home Care is not required to agree to the requested restriction;
Designate methods for confidential communication;
Inspect and copy protected health information upon written request;
Amend protected health information upon written request, including a reason to support the amendment;
Receive an accounting of disclosures of your protected health information; and
Receive information regarding access to the above rights, or questions regarding the conditions listed in this document, contact the HIPAA Privacy Officer at Arizona Home Care at 602-252-5000 or 1-888-329-7629.
Complaints
You may complain to Arizona Home Care or the Secretary of the U.S. Department of Health and Human Services if you believe that your privacy rights have been violated. There will be no retaliation against you for filing a complaint. The complaint should be filed in writing and should state the specific incident(s) in terms of subject, date, and other relevant matters. Effective April 14, 2003